SMO-Social Media Marketing Training-Hyderabad (NIDM) @12,000/-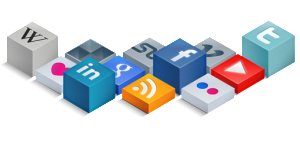 In the recent days, there are people who have become aware of the fact that social media is one of the best techniques for promoting business online. It is one of the best places where business owners can directly interact with their customers, and can also increase the opportunity of getting more potential customers.
We also help you to get trained in such a manner, so that you can post different things about your business in the YouTube through viral marketing. It is also one of the largest social media platforms, and you can get to know different people and different potential customers. You will also get the chance to interact with each other. Therefore, with such tremendous opportunity, you should try to utilize it at the earliest. It is high time that you go and acquire this training from us, so that you can apply it practically.
Call us @ +91 9611361147, +91 9000950501
Course Details
Search engine Basics
Introduction of Social Media Marketing
SMO with Search Engine Optimization
Facebook
Facebook Fan Page Creation
Facebook for Business
Designing fan Page
Promoting Pages
Facebook image Dimensions
Organic Likes
Paid Likes
Marketing Strategy for Facebook
Creating Ads
Running Paid Campaigns
Targeting Audience
Budget Optimization
CPC, CPM
Insights
Creating Groups
Creating Communities
Facebook Applications
Facebook & Website Integration
Facebook Developers
Case Study
Twitter
Introduction
Tweets
Followers
Following
Protected Tweets
Types of Tweets
Connecting Audience
Promoted Tweets
Promoted Trends
Promoted Accounts
Using # Tags
Promoting Business
Marketing Strategy
Linkedin
Introduction
LinkedIn for Business
Company Profiles
Following
LinkedIn Ads
Parts of Ads
Ad Costs
Marketing Strategy
Youtube
Introduction
Creating a channel
Uploading Videos
Editing Videos
Adding links
Advertising
InStream Ads
TrueView Ads
Promoted Videos
Homepage Ads
First Watch Ads
Display Ads
Mobile Ads
Insights
Marketing Strategy
Google+
Introduction
Circles
Creating a Business Page
Postings
Communities
Groups
Events
Hangouts
Marketing Strategy
Blogs
Introduction
Creating a blog
Settings
Themes
Postings
Editing
Blogging sites
Blogger.com
WordPress.com
STUMBLE UPON
TUMBLR
PINTEREST
DELICIOUS
AdSense Integration
Analytics
RSS
Link Building Techniques
Backlinks
Blogging Article Methods
Embedding rich content
Connect blog to other social networks
Tools
FORUMS
GUEST BLOGGING
Google Webmaster Tools
Google Analytics Tool
Adwords, AdSense, Google Places
Benefits of url shortner
Sharing your content
Questions & answer
Genuine Forum Posting
What is Online Branding
Role of Press Releases in SMO
Social Media Trends